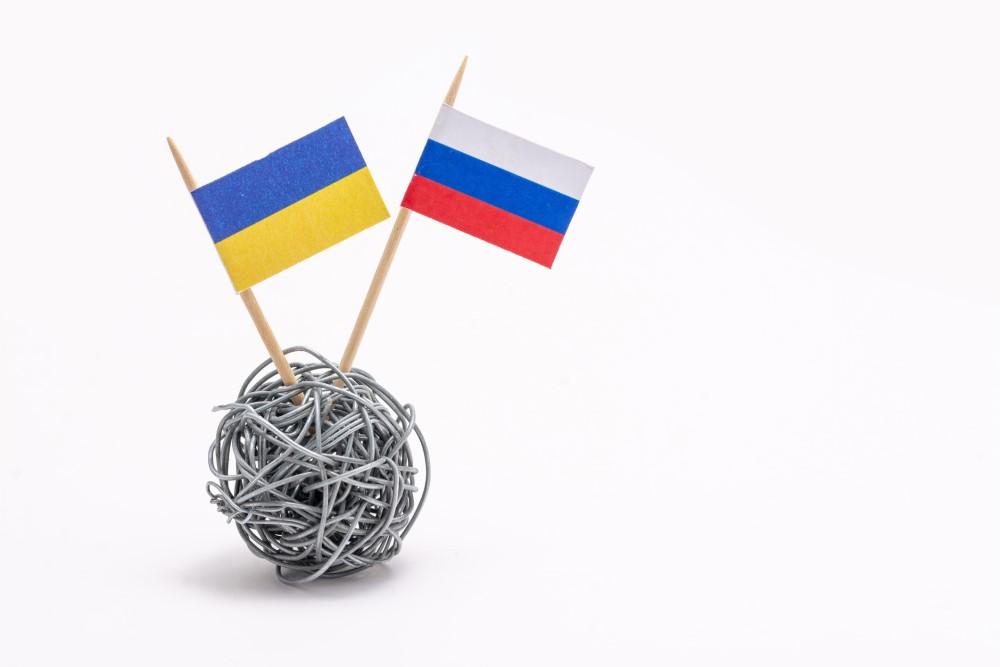 Will the Russian invasion of Ukraine affect your crafting workshop?
Russia's invasion of Ukraine will affect our economy in the short term and promises to have a significant impact on the formed sheet industry. Even if the attack subsides, political uncertainty and economic sanctions will continue to affect the global economy.
Although no one knows what will happen, managers and employees must monitor the situation, anticipate changes and react as they can. Each of us can positively influence the financial health of our organizations by learning about and responding to risks.
What could happen in the short term?
Energy markets
Global political instability influences oil prices almost as much as supply and demand issues in times of crisis. Threats to oil production, pipelines, shipping and market structure are causing oil prices to rise.
Natural gas prices are also influenced by political instability and the likelihood of a supply disruption. Several years ago, the price of one million British thermal units (MMBTU) of natural gas was directly influenced by the price of oil, but the evolution of the market and the technologies of energy production influenced a decoupling of the prices natural gas from oil prices. Long-term prices still seem to show similar trends.
The invasion of Ukraine and the resulting sanctions will influence the supply of natural gas to European markets by Russian producers. As a result, you can expect to see significant and sustained increases in the cost of energy used to power your factories.
Prices and availability of materials
Speculation will enter the aluminum and nickel markets as Ukraine and Russia are major suppliers of these metals. Nickel supplies were already tight to meet demand for stainless steel and lithium-ion batteries, and now sanctions and retaliatory measures could further limit nickel and aluminum supplies.
Ukraine is a key supplier of rare gases like krypton, neon and xenon. Supply disruptions will impact the markets for high-tech equipment using these rare gases.
The Russian company Norilsk Nickel is the world's largest supplier of palladium, used for catalytic converters. The supply disruption will directly impact the ability of automakers to develop products for the market.
And to top it off, an interruption in the supply of critical materials and noble gases could prolong the current shortage of microchips.
Savings
While COVID-19 is already weighing on the national economy, supply chain failures and growing demand for consumer goods are adding inflationary pressure. If the Federal Reserve raises interest rates to address these issues, demand for appliances, automobiles and new construction could slow, directly affecting demand for sheet metal components. And if suppliers remain unable to meet even reduced demand, consumer prices will rise dramatically.
How can I help you?
We live in stressful and difficult times. Our options seem to be to lament and do nothing or take action to manage the negative effects of the invasion and the pandemic on our businesses. Most of the time, we can take steps to reduce energy demand in our stores, which will also likely improve production results:
Maintain and lubricate machines to ensure they are as energy efficient as possible.
Use the right lubricants to avoid excessive friction and heat, and check how they are applied. Clean and replace worn nozzles and ensure rollers apply lubricant in a way that minimizes waste.
Inspect lines and equipment for leaks.
Install energy efficient lighting.
Turn off equipment whenever possible.
Manage process-related heating costs by maintaining equipment for efficiency. Evaluate your heating equipment installation practices and consider installing waste heat recovery systems.
Schedule production outside of peak periods.
Talk to your colleagues and employees to promote best practices in energy consumption.
If we are to help our businesses overcome current and future crises, the most valuable contribution we can make is to be mindful of our environment. Efficient equipment and processes use fewer resources, reduce costs and support the production of quality products with less waste. If you would like to offer direct support to the Ukrainian people, please visit Ukrainian House in Warsaw or Ukrainian American Crisis Response Committee of Michigan.