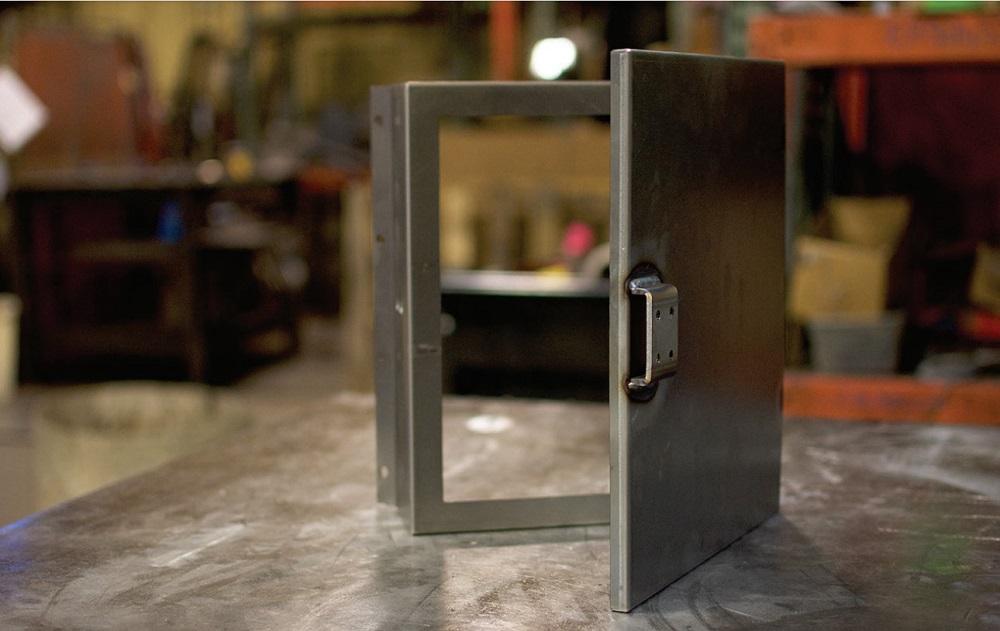 Why New Recruits Choose to Stay
William LaRue has a passion for criminal justice, always had it and always will have it. The thing is, he doesn't work in criminal justice; he works in a fabulous store. He is a business development officer at Tru-Fab Co. Metal Products (TFC), a sheet metal shop in North Little Rock, Ark. Yet he has a passion for what he does, a big part of which is finding new talent.
But he conceded that it has not always been so. His change of heart from apathy to total commitment now guides him in hiring new people. Specifically, it aims to foster that spark, a connection between new hires and the company.
It does this by first recognizing the unique needs of modern manufacturing, including the ongoing generational and technological shifts that, even if there were no labor shortages, make the development of extremely difficult labor. He then uses this to determine TFC's needs, clearly explaining them to all potential employees. Once they are hired, he and other managers discuss with them what they want from a career and pay attention to their performance and the areas in which they excel. The method isn't foolproof — no hiring process is — but as LaRue explained, the process at least gives TFC a better chance of hiring the best people possible.
Channel your passion
LaRue's father had been an investor in TFC for years, so the family made occasional trips to see the store in action. LaRue saw all that lasers, turrets and press brakes could do and became fascinated. Laser operators would cut out origami-like 3D puzzles for him to put together — the kind with micro-tabs so LaRue could bend them to their final shape. "I was like, 'That's cool! I like that!'"
In 2013, his father bought out his partner and became a full-time owner-operator. LaRue worked nights and summers in high school, then studied business management at the University of Arkansas. "I graduated and came back to help grow the business."
However, he was not engaged from day one. Again, he had developed a passion for criminal justice – specifically, how people could reintegrate into society and build new and better lives for themselves after serving time. Now, right out of college, he was working in sheet metal.
"I was passionate about reintegration programs, and yet I was making a tin shelf that would hold cigarettes at Walmart. It was hard to get excited about that. But then I discovered that we could find good people for our business by working with reintegration programs for formerly incarcerated people. I have made it mine, and this sense untapped in my work. This allows me to live my passion while continuing to work in this industry.
The needs of metal fabrication workers
Metal fabricators, as well as fabricators in general, need a workforce with an extraordinary variety of different talents and skills. "It makes the skills gap and the labor shortage worse," LaRue said. "Unlike many other industries, manufacturing demands a wide variety of skills from its recruits."
Today, TFC employs specialists who spend almost all of their time learning and perfecting a single operation, be it laser cutting, punching, bending or welding. As LaRue explained, the store still needs these people; as a job shop, TFC sells its ability to undertake challenging work, and process-specific experts enable the company to do so.
The shop also employs multi-machine operators who "float" between operations as needed. And he hires people who may not have deep process knowledge, but are happy to spend their days focusing on a single task, like folding a simple rack for a high-volume order. As LaRue explained, this wide range of work, from the most intellectually and mechanically challenging to the regular and repetitive, is a big part of what has made finding good people such a challenge.
Start with honesty
When LaRue talks to potential recruits, he describes this reality in a straightforward way, a tactic that has become essential in attracting the younger generation entering the job market – those who didn't grow up working on cars or destroying radios.
"I try to be transparent, genuine and honest about exact pay, hours and responsibilities, and how performance is measured, the purpose and vision of our company," he said. declared. "The younger generation demands it.
"And I've learned to expect tough questions about why a position is open and who did the job last. Were they fired after a few months? Did they leave after a week? Was the shop culture toxic? Did they get hurt? The younger generation does not perceive this as unprofessional. They simply perceive it as their right to know.
Careers depend on the individual and life circumstances, but generally speaking, LaRue outlined several career paths at TFC. One focuses on process expertise; another on production and repetitive tasks; and another on multitasking, with employees floating between different machines and processes to help out when needed.
Where is a new recruit? In some cases, business leaders know this right away. In other cases, the answer reveals itself over time. "For example, we had a recent hire that started in November. We knew from previous jobs that he kinda ran everything in the store," LaRue recalled. "We asked him, 'Are you able to be a float, to go where you're needed?' And he immediately replied: "absolutely". These people are simply incredibly valuable.
Another example led a new recruit to an entirely different career path. "Working with a reintegration program, we had great success with a new hire, a young man who initially said he would be a drifter. He was partly sorting first, then moving around the store. Then we noticed he had a knack for the turret punch, so we gave him more experience. He learned even more, and now he's mastered punching to the point where he handles setups while someone else takes care of production. Now we are laser training it.
What about repetitive production work? Here, LaRue said TFC has two types of people who do such work: the versatile floaters and the production workers who enjoy the predictable workday that comes with production work. And yes, repetitive work can be automated in many scenarios, but not all, especially in a workshop.
It all depends on his nature and personality. Some enjoy the repetitive nature of the work (TFC production workers) while others can only handle it in limited doses (floating). Still others would prefer to learn a specific machine from top to bottom (process experts). The TFC needs all three to work well.
Attract the younger generation
Just before the pandemic, LaRue traveled to a machinery supplier's European headquarters with a few dozen other manufacturing store managers from across the United States. During the final night of the tour, LaRue spoke about the younger generation entering the workforce.
Others at adjacent tables stopped talking and started listening. "Most of what I talked about that night was what younger generations want, and why I felt there was a disconnect between the industry and younger generations."
Today, LaRue treats the hiring process as an interaction between buyer and seller. "The company is the buyer, the candidate is the seller. Both have something to gain, and both can leave at any time… The younger generation wants to know everything in advance, and they want to know it honestly. If they feel they have been lied to after taking the job, they will not hesitate to leave.
What's keeping the younger generation on board? LaRue should know; at 22, he is one of them. That casual chat at a machine vendor event turned into a formal presentation he gave at the last FABTECH in Chicago.
For the younger generation, LaRue said, digital processes in general are important. In front of the screens, they are on familiar ground (unlike the generation that is retiring). 21-year-olds were only seven years old when the iPhone hit the market. Microsoft Windows has been around longer than it actually exists. They were schooled on Chromebooks. For many of them, paper and pencil seem completely foreign to them.
Flexible hours and swapping shifts can also be important. TFC, for example, operates on a 10-hour, four-day work week, with overtime if needed on Fridays. "Yes, shift flexibility is hard to implement in manufacturing," LaRue said, "but there are ways to do it. You can try flexible shifts, where employees choose a start time between 6 a.m. and 8 a.m." They also don't do their best in a top-down culture, my way or my way. As LaRue explained, "We need to enable consensus-driven, participatory decision-making. whenever possible."
Next comes the matchmaking – making sure the company structure offers the opportunities people are looking for, whether it's a process expert, a multitasker (float), a production job or repetitive. Finding that right match helps people discover new interests and perhaps unexpected new passions. After all, who knew that a former inmate could turn their life around and become one of TFC's top turret press operators? Who knew LaRue could pursue his passion for criminal justice in a sheet metal shop? When the job fits, people feel at home. When this happens, a job becomes a career.
Portions of this article are from "Engaging Younger Generations to Manufacturing," a presentation LaRue gave in person at FABTECH 2021 and as part of the event's on-demand virtual conference.