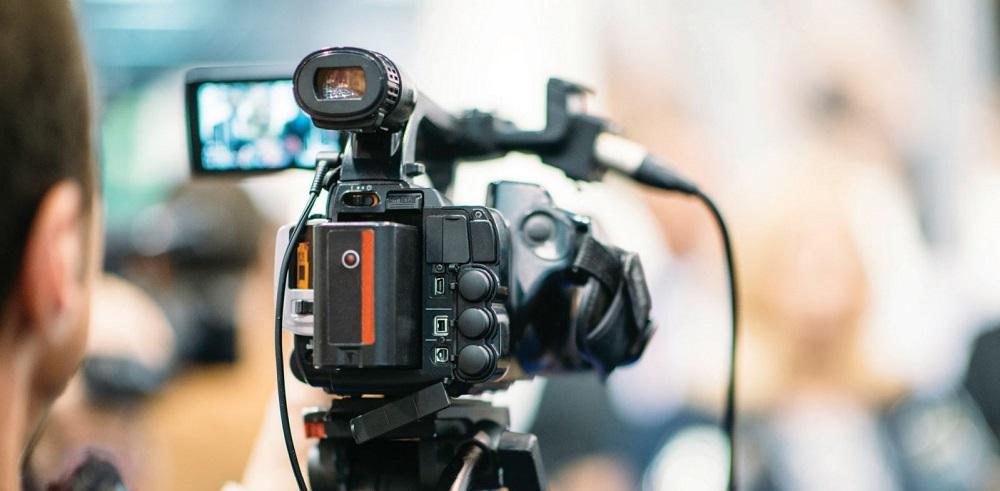 The Role of Online Video in Metal Fabrication Sales and Marketing
When engineers or purchasing managers don't know how to solve a problem or know someone who could, they open a web browser. They are usually not looking for a specific business website; they are looking for a solution. Very often they begin to learn about it not reading, but watching.
That's according to Robert Weiss, president of New York-based MultiVision Digital, a B2B video marketing company. Weiss presented as part of the FABTECH 2021 on-demand conference – via online video, appropriately. During his keynote, Weiss walked conference attendees through the ins and outs of video marketing. What makes a video effective, he said, is how it addresses viewers' issues. Most importantly, machines don't solve problems, people do.
Why online video?
"Most manufacturing companies have technical buyers," Weiss said, "and they want to watch video. We're all watching more video in our personal lives, and that's driving our business behavior.
"Imagine you're a buyer in the early stages of the buying cycle," Weiss continued. "Which would you rather watch a two-minute video that gives you a lot of information you need, or browse through a bunch of white papers, web pages, or PDF brochures?" He added, however, that the video shouldn't just focus on the promotion. Too much corporate cheerleading can cause viewers to see the video as just another ad from someone trying to sell me stuff. "The video should introduce you to the people behind the machines and the technology. And it must convey the most information in the least amount of time. This is what buyers want.
Such videos can be short, but because they are packed with information, people will tend to spend more time watching them. "And if you care about SEO [search engine optimization], you know that when people spend more time on your website, Google recognizes it as more valuable and therefore ranks it higher," Weiss said. "It's all because of what the video gives the site visitor."
About Trust
Those who work in manufacturing are familiar with the typical marketing video. "Traditionally it was the machines in a store with dance music behind it, no people," Weiss said. "But there is a big change afoot now. Smart manufacturing companies are realizing that video plays a part in the sales process and doesn't take away from the human connections they aim to build every day. They start creating sales videos showcasing all the machines they have, but they support the content of that machine with technicians answering common questions in the sales process.
Weiss said to imagine a trade show experience, with sales and technical teams talking to potential customers. "This is the methodology that manufacturing companies use for their video content."
Education is at the heart of it all. Weiss showed a sales and marketing video from an inspection service provider, with the technical expert on camera saying, "When you do a test, you want to be able to produce it repeatedly, quickly and efficiently. If you don't do it quickly and efficiently, the test costs you money instead of bringing you money. The expert would stand beside the machine, point out the applicable mechanics, and guide the viewer through the process, all within minutes.
"Don't forget to have a call to action in your videos," Weiss added. "It's about informing, educating and building trust."
How to start
"The first thing to do when you start thinking about video is to forget about video," Weiss said, adding that the process really starts with a manufacturer's business goal. "Are they trying to rank on search engines, launch a new product, or maybe recruit new talent?
"Once you've decided on the business strategy, you then need to decide on the distribution channel for that video in order to allocate the right budget to get the right video content," Weiss continued. "For example, if awareness is your goal, you probably need a produced video that you then pay to show to your target audience."
He added that the same planning as for non-video content applies to video content. Consider paid advertising in a magazine. "Would you ever use this ad to generate SEO results or hire engineers? No."
About content
Similar to other marketing materials such as emails, sell sheets, and white papers, video content typically falls into at least one of several categories. Some videos give an overview of the factory. Others support the launch of a particular product or service (for custom fabricators), such as a new powder coating line. One could lead viewers through a customer case study. Others focus on education and conversations with experts, and still others cover thought leadership by addressing big industry issues – labor shortages, for example – or issues specific to a targeted sector.
Recruiting is another increasingly popular category of video content. As with other content categories, Weiss said, the same strategy applies. Recruitment videos should focus on the intangible aspects of the company, such as culture and meritocracy of the work environment, as well as tangible elements such as benefits, working hours, competitive compensation and learning and career opportunities. The exact content depends on the company and recruiting goals. But as Weiss described it, such videos should "show and tell with emotion and information."
Whether it's thought leadership, educational topics, case studies, or anything else, a video should focus on the pain points of a target audience. Sales videos that promote the business, such as those showing new machines or processes that differentiate the business, play a role in building trust. But as Weiss explained, without connecting this content to the challenges prospects face – and the people who can solve them – viewers are more likely to click. Problem-solving content inspires people to take action.
From DIY to professional
"Can you make a video yourself? Yes, you can," Weiss said. "And you should. You should have both DIY and pro-grade content, and after doing both over time, you'll figure out the best frame rate (frequency) for both types of videos.
These days, making DIY videos is a no-brainer. Someone with the latest smartphone can now record and produce amazingly polished videos. "We're seeing companies shooting up to 4K video content on their phones," Weiss said.
On the other end of the spectrum, a company may hire professionals who can help people who need on-camera coaching. And these days, coaching doesn't always have to take place in person. For example, Weiss described clients using video capture apps on their smartphones that allow professional video companies to offer their directing, coaching and editing services remotely.
Most business professionals are not trained actors. Life isn't scripted, and most of the best B2B marketing videos aren't either. Weiss suggested that, while on camera, people stay relaxed, chat and use bullet points to keep content on track.
Once the videos are produced, it's time to put them online. YouTube is the default site, of course. This doesn't necessarily make the video easier to discover – the site's algorithms are continually changing – but putting videos there puts them in an easily shareable place. The site also has quality metrics, Weiss said, but for even better metrics, a manufacturer might consider an alternative hosting site.
How much does it cost?
"That's of course the No. 1 question we get," Weiss said. "Every project is different."
The DIY approach comes with internal costs, including people's time learning how to record and edit video. On the professional side, Weiss explained several main areas that drive up the cost of video: production time, types of cameras and equipment, number of locations and time spent at each, motion graphics, editing colors and experience. of the video production team.
Makers can choose to invest in a combination of DIY and different levels of professional videos, from a monitored remote session (which can work well for talking heads and expert-led content) to on-site productions showing the whole factory. "The idea is to budget for the combination that works best for you and gets the most out of your investment," Weiss said.
The trunk of online content
Another factor to consider is the longevity of a video. The best B2B marketing videos last at least several years, especially if the technology or business strategy hasn't changed significantly.
The staying power of a video increases ROI and helps lay the foundation for written content online. Many people in manufacturing find it easy to talk about what they do, but they find it takes time to write about it. Videos change that.
Suppose a fabricator is recording a video of a press brake supervisor describing the fundamentals of sheet metal bending as well as some of the shop's approaches to certain bending challenges. The person who registers it can modify it and put it online. Later, that same person (or someone else) transcribes the video and turns it into a blog or other form of written content, further boosting the store's website SEO and providing fodder for electronic newsletters and other marketing materials, print and online. .
Think of video as the trunk of a tree, rooted in problem-solving content. This trunk then feeds into the branches of other marketing materials, all of which support sales as they increase the manufacturer's turnover, which in turn leads to more growth and more investment in machinery. and people, not to mention more marketing investment in deepening the roots – that is, more problem-solving content. And so the virtuous circle continues.