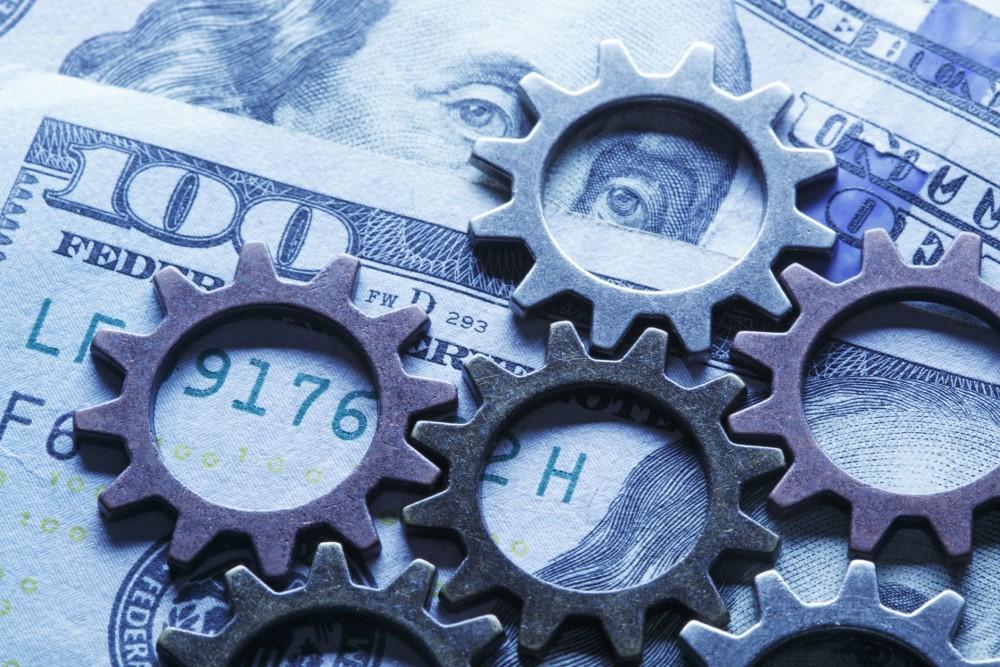 Metal fabrication investment expected to increase in 2022
Capital spending in metal fabrication is back, with much fanfare. After suffering a brief dip, capital spending is on the rise in 2022, nearing pre-pandemic industry highs. This is according to the recently published "2022 Capital Spending Forecast", published by the Association of Manufacturers and Manufacturers Intl. (FMA).
Each year, FMA surveys the industry and, from a statistical sample, forecasts how much US metal fabricators will spend on equipment and software over the next year. Since these surveys ask about planned (not past) spending, unexpected economic changes usually take a year to register. So the sharp drop in projected spending during the Great Recession recorded in the FMA survey in 2010, not 2009 or 2008, and something similar happened during the pandemic. Manufacturers surveyed in late 2019 said they expected 2020 spending to hit new highs, but, of course, the pandemic changed those plans.
What's significant, however, is how minor the decline in industry spending has been over the past tumultuous years. During the Great Recession, planned spending dropped from over $2 billion in 2009 to just $1.3 billion in 2010. Planned spending in 2020 was $2.7 billion; in 2021, that figure dropped to $2.4 billion, and in 2022, planned spending rose back to $2.6 billion. The Great Recession shattered credit markets, which drove back investment across the board. The pandemic recession has affected businesses in different ways; some have suffered significantly, while others (especially those lucky enough to serve the right end markets) have thrived.
The concentration of capital spending has also changed, especially with respect to plant size. Historically, very small businesses (stores with less than 20 employees) have collectively dominated capital spending. Yes, each small store spent a tiny amount compared to large employers, but since there were so many of them, they collectively spent more.
It changes. The industry has about the same number of small stores as it did in 2010, but their collective buying power isn't what it used to be, at least relative to what larger companies spend. In 2022, planned collective spending for factories with 50 to 250 employees reached $1.1 billion, more than triple the amount reported by the same group in 2010. For factories with less than 20 employees, this amount was $261 million, down from the reported $308 million. in 2010.
As always, large companies (over 1,000 employees) have spend per plant that still exceeds their smaller cousins, but since the sector has few "whales", their total spend, while large, does not dominate. not the entire industry. In 2010, factories with more than 1,000 employees are expected to collectively spend more than $311 million. By 2022, that number has dropped to $262 million.
This is probably all related to trends in metal fabrication equipment. A small shop might not have to spend a lot to get a used small press brake or even a small plasma table. But investing in what has become truly revolutionary equipment – ​​fiber lasers, automated tool change press brakes, and all the robotics and material handling automation that may come with them – requires a much higher financial commitment.
The variation in expenses by plant size can also be seen in the types of equipment that manufacturers buy. At $288 million, projected spending on welding power sources for 2022 more than doubled since 2010, when it was the largest equipment category behind consumables. This makes sense, given the ubiquity of welding in metal fabrication. Larger OEMs and smaller fabrication shops don't have much in common, but they probably both employ welders.
In 2022, welding power sources are no longer the largest expense category. Fiber lasers are now at the top of the list, with more than $318 million in planned spending. Additionally, manufacturers plan to spend over $207 million on hydraulic press brakes alone. And that's not even including the nearly $70 million spent on electric press brakes and the additional $90 million that should be spent on benders and brakes. These big ticket items require manufacturers to have financial resources that might be difficult for smaller stores to muster.
Perhaps one of the most telling points from the survey was how manufacturers said the pandemic had affected their investment in automation. Nearly 80% of respondents at companies with between 500 and 999 employees said the pandemic had accelerated or expanded their investment in automation. Only 28% of smaller businesses (less than 20 people) said the same.