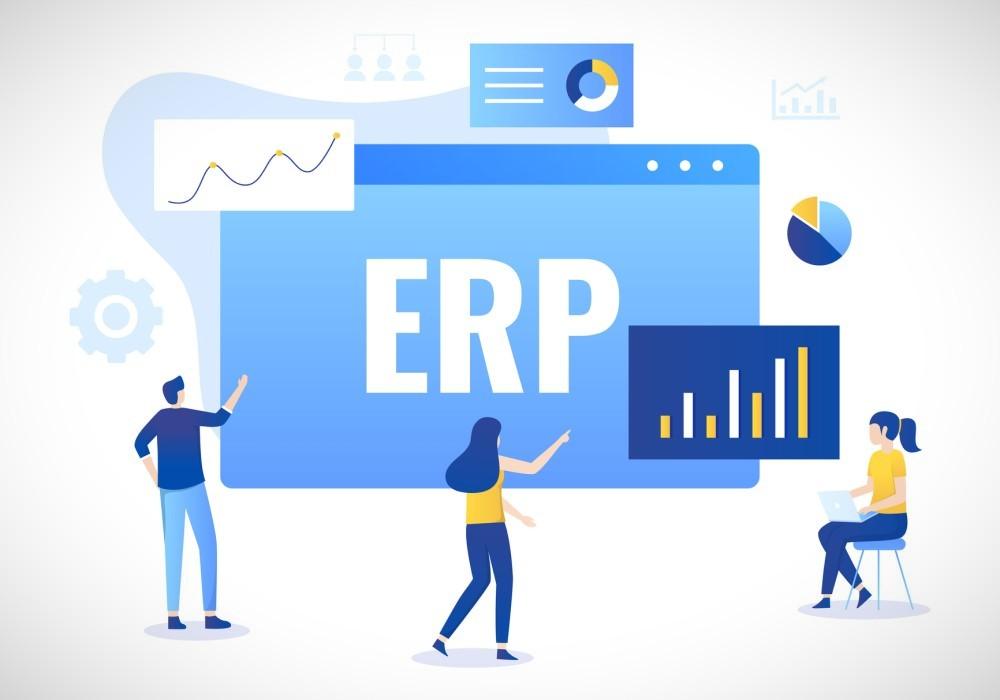 ERP for the next generation of metal fabrication
As the current owners of small and medium-sized fabrication shops approach retirement age over the next five years, many expect business succession events to increase. The millennial sons and daughters may have grown up in the store. They swept the ground and packed parts for the expeditions. They discovered the technology, the operation and the customers. Now it's their turn. They have the reins.
Part of this leadership transition will involve evaluating core business systems to ensure they will meet the needs of the business over the next 10 to 15 years. This includes perhaps the most important core business system for many metal manufacturers: the Enterprise Resource Planning (ERP) platform.
The millennial business leader
Millennials have grown up using personal computers, cell phones, tablets, smartwatches and other devices that keep them connected 24/7. They grew up in the wireless age, with most devices not needing direct lines or physical cables. They connected with others using free or inexpensive social apps, which could be downloaded on demand and required little or no training to use.
Millennials expect the same experience, the same level of connectivity and the same ease of use in the systems they use in the family business, including their ERP system. Most of the ERP platforms used by manufacturing shops today were probably originally developed in the early '80s or' 90s and have their roots in even older resource planning and hardware requirements platforms from years ago. 70. Despite regular upgrades, many are undoubtedly showing their age.
New generation business owners expect visibility. They want to know the state of business activity in real time, where and when they are. They may need to approve prices on an estimate, see the shop's current ability to commit to a customer delivery requirement, or focus on a quality issue. The next-gen owner understands how quick response sets a store apart from the competition.
Subscription models
Providing data access without time or distance limitations or the need to be connected to a wired device will be essential for most new generation homeowners. To provide such access, however, many traditional and legacy ERP platforms often require complex network infrastructure or remote desktop capability, with additional layers of security and protocols. All of this translates into additional IT requirements, IT staff, and potential maintenance.
Here, the cloud has played a vital role. Legacy ERP players now host their systems on cloud platforms such as Amazon Web Services, Microsoft Azure or proprietary cloud infrastructures. Cloud-based ERP has come with subscription pricing models, with monthly or annual pricing plans that include ongoing infrastructure maintenance, product support, and product upgrades.
Cloud from the base
Next-generation owners see connectivity as the key to future business success. For this reason, many are considering replacing their old ERP with a so-called "real cloud" option. Over the past five years, several new software players have developed a cloud-only ERP platform. The new systems have been designed from A to Z to optimize the cloud. These new entrants have also caused a significant shift in the industry, with incumbents reassessing and investing heavily in their cloud strategies. Either they adapt existing systems to run in the cloud, or they completely redesign their platform into new cloud-based product offerings.
Access on any device
Next-gen owners want access to either a full ERP platform or key information on any device, be it a laptop, smartphone, or desktop. Tablet. However, presenting information can be a challenge, especially for legacy platforms hosted in the cloud. The ability to see all of the data available on a handheld device is limited. Only certain views or dashboards can be optimized for use on small screens.
Therefore, many ERP vendors have developed mobile applications that offer parts of the ERP functionality set, such as customer relationship management, key dashboards, and shop floor visibility. . Other vendors have invested heavily in providing their platforms with a responsive design in which data automatically resizes or reorients itself based on screen size.
Graphical business intelligence
Instead of printed reports, next-gen owners expect highly graphical dashboards or charts that not only summarize the data, but also allow them to explore specific areas where they need to know more. . Typical dashboards are configured according to the specific user role, and the information and trend analysis they present are intended to help users make responsive business decisions. Dashboard widgets allow a next-gen owner to see a specific condition or trend emerge and, based on that intelligence, take immediate action.
The ERP industry calls these business intelligence (BI) tools, and the most recent of them do more than present historical information of little or no value. Using machine learning and artificial intelligence, BI tools combine past data with probable future trends and, through the use of sophisticated algorithms, show what is likely to happen. These new predictive analytics tools allow next-generation homeowners to look further; they don't make decisions just by looking in the rearview mirror.
Integration with other systems
Modern manufacturers use several software tools beyond ERP, ranging from product lifecycle management (PLM) and nesting systems to other machine automation and control platforms. the production. Next-gen owners will likely demand seamless integration of all of these seemingly disparate tools. They want to work with multiple apps and have everything work together seamlessly, much like how apps work on their smartphones. This maximizes efficiency and minimizes duplicate data entry, the risk of errors and costs. They want a configured platform that works for them and their business.
But integration has not always been easy. Legacy platforms, ERP or otherwise, can be built on proprietary development platforms or a closed architecture, or have other characteristics that make them difficult to integrate with other software.
Fortunately, modern ERP developers are starting to understand this problem and are building modern platforms that make the integration challenge almost a thing of the past. The open architecture and standard protocols make the integration of ERP with PLM, design software, machine controls and other systems nearly foolproof. The risk of these integrations failing when one or more platforms upgrade to the next upgrade is also minimized or eliminated.
A tailor-made solution
Historically, many ERP vendors have taken a single approach. The little bit of customization they provided was somewhat limited. Users can rearrange or use columns or perhaps develop custom reports using a third-party reporting tool. If vendors customized the underlying programming code, manufacturers typically paid a premium price for it, which meant they chose to only customize it when it was essential and absolutely necessary.
Customization typically involved programming specialists from the ERP vendor as well as additional time, money, and other resources to validate and test the initial customization against standard software code. Manufacturers also paid a secondary price: if they wanted to upgrade, they incurred those customization costs. As a result, many operations simply lived with systems that required additional steps or did not meet the requirements.
Fortunately, modern ERP platforms support easy customization that can be developed, tested, and deployed with little to no input from the original software developer. This is made possible by no-code or low-code development platforms similar to Microsoft Visio and other tools. Rather than involving a complex web of programming languages, software packages, and deployment procedures, these codeless development platforms only require a basic understanding of business process mapping. Before being fully deployed, customizations can also be tested and validated in an isolated sandbox environment, where they will not affect day-to-day operations.
An ERP metamorphosis
New and legacy ERP developers know that change in shop floor ownership is happening, especially in metal fabrication. As a result, ERP platforms designed for metal fabrication are undergoing a metamorphosis to accommodate the changes demanded by next-generation industry owners. And historical players are spending millions (and billions) of dollars to meet these new demands. At the same time, new ERP players are offering platforms entirely designed for the next generation.
Software has been at the forefront of change and, in some cases, software cause many of these changes. In just 40 years, software deployment has grown from server rooms and "dumb" green screen terminals to the same capacity available on portable devices, where users can access terabytes of data for pennies.
Tech-savvy people are stepping into leadership positions everywhere, and manufacturing is no exception. The face of the family sheet metal workshop is changing. Next generation metal fabrication leaders will have a lasting impact on manufacturing ERP, and its evolution will only accelerate in the years to come.