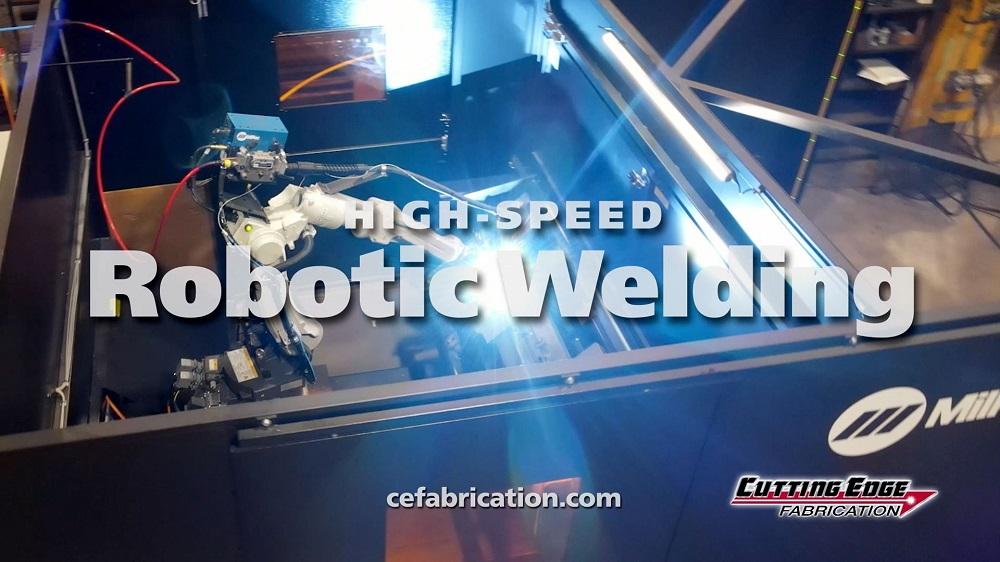 Cutting Edge Fabrication invests in automated welding
Cutting Edge Fabrication (CEF) installed a high production PerformArc robotic welding system at its Milwaukee site. The prefabricated cell includes Panasonic robotics and Miller Electric welding technology, optimized for automotive, manufacturing and manufacturing applications.
The A / B split station allows the operator to perform part setup and removal on one station while weld production takes place on the other. Each station is valued for 1,100 pounds. and equipped with servo outboard motors offering rotating welding parts and multipart configurations.
"Our truck seat weld was the perfect candidate to introduce welding automation. The many components are spot welded in position and secured prior to robotic welding, "said Keith Butze, President of Cutting Edge Fabrication. "The robotic cell produces consistent, high-quality welds two to three times faster than manual welding. "
The company specializes in the welding of medium to large-sized metal structures and components. Its services include welding, metal forming, metal bending, plate cutting, laser cutting, plasma cutting, flame cutting, shearing, production sawing, CNC machining and final assembly.