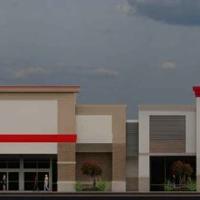 Amherst Stainless Fabrication Plans Expansion in Amherst | Business premises
A manufacturer of stainless steel products in Amherst wants to expand its manufacturing and warehousing space in response to growing business demand.
Amherst Stainless Fabrication is looking to build a 14,000 square foot addition to its facility at 60 John Glenn Drive, just south of North French Road.
Its existing facility has 45,312 square feet of space for office administration, production and storage, which would represent growth of just over 30% to nearly 60,000 square feet.
The project would also include a new stormwater retention pond and 14 additional parking spaces on the 3.68-acre site, according to the application submitted for the company by AJ Roth Construction and Apex Consulting Survey & Engineering Services PC of Lockport.
The Amherst Planning Board will consider the proposal on Thursday.
Additionally, Georgian Townhomes of Glendale Development wants to add seven new townhouse buildings – each with four or six units and attached garages – on 3.8 acres of vacant land at 39 and 41 Georgian Lane, in the existing residential community near from the intersection of North Forest and Maple roads. This would create 36 new 2,000 square foot two-bedroom units, along with a private driveway and 62 more parking spaces.
Also in Amherst, Benderson Development Co. wants to increase the size of a proposed Chipotle restaurant and retail building at 3030 Niagara Falls Blvd. – next to a KeyBank branch and in front of a new Delta Sonic location – from 8,550 square feet to 10,624.
The building would include a 2,495 square foot Chipotle Mexican restaurant with drive-thru at one end of the building, and a 2,257 square foot restaurant at the other end, with a retail store in the middle at 5,872 square feet. feet. There would also be patios in front of the two restaurants.
The site currently has a vacant 1,750 square foot building, which once housed Classic Fence, with associated ancillary hangars, parking and infrastructure – all of which would be demolished. The developer would still maintain 66 parking spaces in the new plan, while moving the building north of the 1.48-acre site to allow for a south-side traffic lane with a bypass, as well as two entrances on Niagara Boulevard. Falls.
Also in Amherst, Benderson Development Co. wants the city to rezone 13.94 acres of land at 1501-1551 Niagara Falls Blvd. from the "Central Quarter" to the "Deep Corridor", to accommodate the redevelopment of an existing shopping center at the southeast corner of Niagara Falls Boulevard and Romney Road.
The property currently has a 160,700 square foot L-shaped building at the rear, a 26,854 square foot building at the front along Romney and a 3,658 square foot Northwest Bank branch along the Niagara Falls Blvd. It is next to Boulevard Consumer Square, Amherst Development Park and another mall.
But the plaza is outdated and no longer meets the needs of national retailers, so Benderson wants to revamp it with new buildings that will meet today's retail industry standards.
Plans call for partially demolishing 90,439 square feet of the largest rear building while constructing 102,087 square feet of space.
Outback Steakhouse would remain in the short section, with two adjacent tenants and two open spaces, while the redevelopment would create seven store spaces in a perpendicular wing, ranging from 7,087 to 39,135 square feet.
The developer would also increase the depth of the sidewalk, install new landscaping and parking islands, resurface the parking lot, and improve site grading and drainage.
If approved by the town planning council, work will begin in January and end in June.